Review: Aerobus KLIA2 Airport - Paradigm Mall, Petaling Jaya
It was the first time ever I took bus to/from airport. I took Aerobus from KLIA2 airport last week for my return flight to Kuala Lumpur. I figured it will cost me more by RM2-3 max + more time spent (by minimum 60 minutes) if I were to take bus from KLIA2 - KL Sentral (RM12) - LRT (RM3) - Grab (RM6) to my house. So it was a no brainer - KLIA2 - Paradigm Mall it is!
Booked the ticket via
redBus
, an online bus ticket booking platform the week prior. Paid via credit card and I was ready to go!
On the day of my return flight, I made my way to Level 1 where the taxi and bus are at. Make your way to level 1 past the taxi counters - you will then see the bus counters shortly.
Made my way to Aerobus counter and showed my e-ticket on my phone. She told me my platform number and off I went to the exit entrance.
It was easy to find my platform, platform number 9 - it was entrance >> left and they have the big sign boards to show the platform numbers.
I was there at 4.45pm, 15 minutes to departure and there was a bus. It was to Genting Highlands lol. Another bus came at 4.55pm, it was to Klang. Throughout this waiting period I had to sit on this metal steel bar by the glass wall - oh my poor bum. There were no benches, no chairs. -.-
My bus finally came around 5.10pm, asked the fella and he said "Paradigm Mall" - thank god. Haha. Put my luggage at the bottom compartment, side of the bus and showed the guy by the bus door my e-ticket.
I got my seat number memorized - seat 4. It's second from the left, front row. Yeap your girl got one of the best seats! But unfortunately when I told the lady off, the bus dude by the door cried "Free seating miss!". A little depressed, I made my way towards the back row and sat myself on an empty chair. Luckily the bus wasn't packed and I got the whole 2 seats for myself.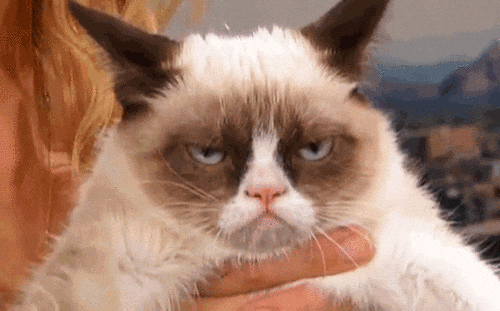 We departed at 5.17pm, reached Paradigm Mall at 5.05pm. We were dropped at the main entrance yaw! Haha. And there is the Aerobus counter there, I guess you can get your Aerobus ticket there for your next trip. Super convenient!
Overall, my experience was good. Chairs were okay, the bus isn't super old or anything.
Notes of improvement
1) No benches while waiting for bus
2) Free seating is "no-nai" (not nice). So what's the point of asking for which seat I want when I was booking my ticket??
Note for Next Trip
I guess it's good to give a margin time period of at least 2 hours for flight delays or whatever. My flight got delayed that day, but luckily I got the bus departure time to be 2 hours after my flight arrival to KLIA2. So phew! Manage to still eat and pray. And definitely, be one of the firsts to board the bus! So you get the seat that you like. They do not
Conclusion
Overall, I'm still happy I saved over RM50 for my return trip from KLIA2. Grab would've cost RM80+ yes? The fact that I can just show my e-ticket was a big plus, save the trees and save me headache of remembering booking number or whatever.
But, the fact that there were no benches by the bus platforms could make it hard for old folks or people with disability to wait for the bus. Perhaps there are benches inside the building? Let me know in the comments if you know the answer!
Take care till the next review!