Day at Kuala Lumpur International Youth Discourse 2017
What is KLIYD?
The KL International Youth Discourse (KLIYD) is a platform for our youth to discuss geo-political issues in the focus of security, sovereignty, the cultures and the role of religion. KLIYD believed in the importance of empowering our youths to engage in topics concerning our community and world.
As much as our world today is engulfed in social media and a common media to speak out and express concern to our leaders, KLIYD was formed in the belief that the best form of expression and complaint is still one that is direct and face to face. Rather than anonymous, oftentimes hateful dialogue through comments on social media, KLIYD believes that Malaysians today are capable, and need a platform to showcase the ability to dialogue, discuss and debate in manners that maintain maturity.
Beyond just a collective dialogue about security, KLIYD was a symbol of a mature Malaysia we hope to strive for, where debate does not leave one feeling disheartened but instead informed. - http://www.kliyd.com
According to the
agenda
shared on their Facebook page, the first panel session was to start at 9.30am - and it did, on time! That was delightful. =)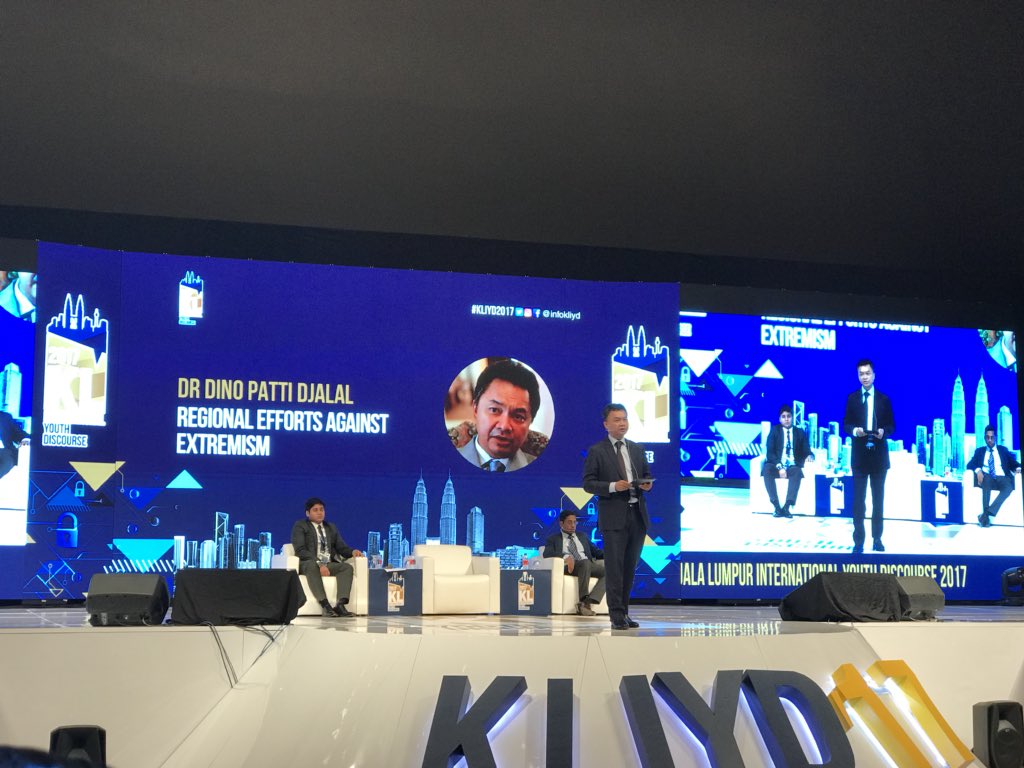 Dr. Shashi Jayakumar
of Rajaratnam School of International Studies started first with "Is Extremism prevalent amongst our youth? It's implications to the region". He ended his sharing, "the more you know what is going on, the less you will tend to fall for it". Next up was
Dino Patti Djalal
, a career diplomat and ambassador, best-selling author an accomplished academic. His topic was "Regional Efforts Against Extremism".
Prime Minister Najib Razak later came to officiate the discourse. It was surreal sitting in the same room where there was this hoard of cameramen and filming crews hoarding Malaysia's most important person just few metres from you.
We had lunch! Didn't expect it tho, I was thinking of heading to the nearby
Sunway Putra Mall
and was super delighted to hear the emcee telling us that "...lunch is on your right". It was a spread of local dishes -
Ayam masak rendang
,
ikan masak lemak
, lamb, and mixed vegetable. There were desserts and fruits too! It certainly wasn't a budget catering, haha.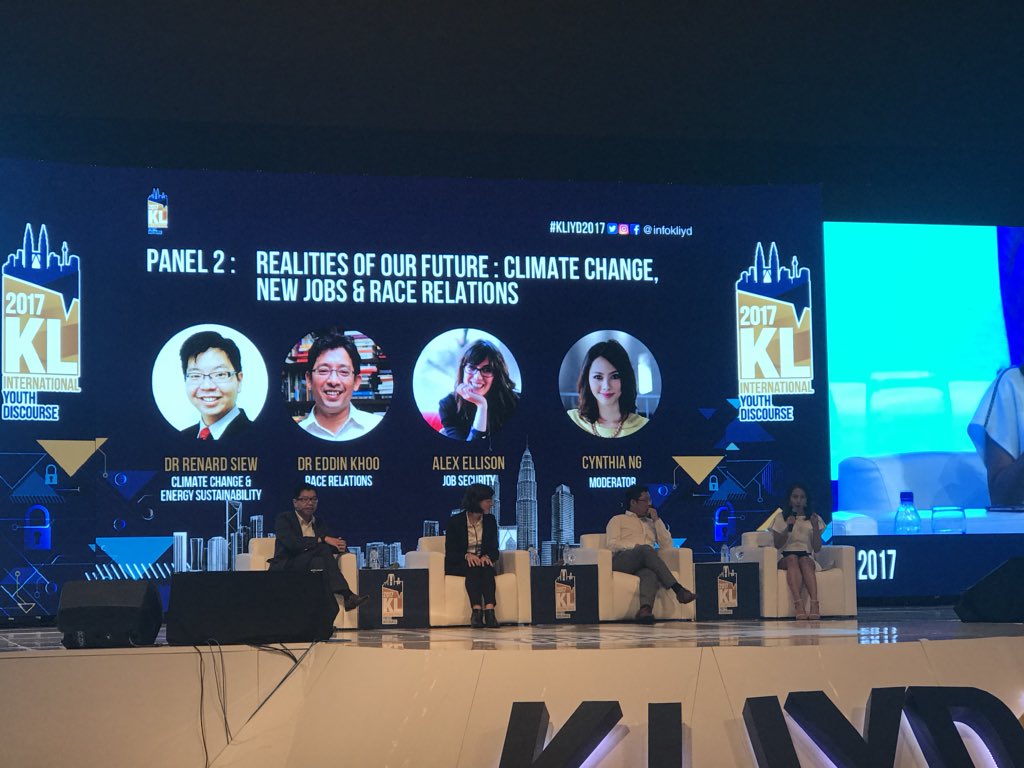 Second round of the panel saw 3 panelists,
Dr Renard Siew
on "Climate Change and Energy Sustainability",
Alexandra Ellison
on "Job Security" and finally
Dr Eddin Khoo
on "Race Relations". Now that I am blogging and searching about Dr Eddin and the rest of the speakers, who knew that this man who was standing telling the audience that he's a mix of Indian - Chinese parentage and about the importance of race and culture to the society; is the son of the prominent historian and nationalist
Tan Sri Khoo Kay Kim
, who helped to write the 'Rukun Negara' after the racial clashes May 13, 1969.
Attending the talk didn't feel like a youth conference, what with talks about terrorism and national security, but it definitely opened my eyes to how small my day-to-day annoyances are - not having juice for breakfast, having to be under the sun while running errands, or having to walk under the rain with puddles everywhere.
And I now fully understand what propaganda means. I used to hear it during history class or in the news when they talk about political parties...but now I know. And I shall be more aware of it. =)
Save
Save