KFIt Promotion Code Malaysia for January 2018 / New Year 2018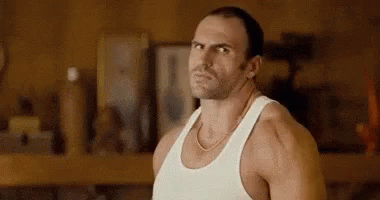 What is KFit?
KFit gives you access to the best studios, gyms, spas and salons in your city. Download and book instantly via the mobile app to experience a huge variety of activities near you while saving up to 70%. Whether it's daily workouts at your neighbourhood gym or a massage at the hottest spa in town, find your favourite activity today. - KFit.com
Anybody up on getting their new year's resolution to workout started?
There's no better time than the first week of January to get it going guys! It is now or it will NEVER get done, you know (and your tummy knows) that I am right on this. Procrastination is one of the top 3 enemies for the majority of us humans, after food and internet. Haha.
So the KFit Malaysia's January 2018 promotion is offering the exact same amounts and periods as the December 2017 promotion, with just different promo codes. They offer the same kind of amounts and periods:
RM89 for 1 month period (save RM50)
CODE: NEWYEAR1
RM279 for 3 months period (save RM138)
CODE: NEWYEAR3
RM999 for 12 months period (save RM669)
CODE: NEWYEAR12
I just realized something, that the 3 months offer is more expensive than the 1 month offer. I guess KFit is pushing for the 12 months period. Again I'm going to highlight that is it always good to make your
research
first before deciding on joining.
Clicked Too Late?
Fret not my friend! Click
here
and get a discount on your first purchase with KFit under my referral code, "
MUS9B
". This only works for first time users tho, so seasoned KFit-ers - I'm sorry! I do get a small reward for this, but hey sharing is caring. =)
Happy KFit-ing! Stay fit guys ❤.