Review: Tron: Legacy (2010) at Suria Sabah
Last Sunday I went to see Tron: Legacy (2010) at
Suria Sabah
. Do you know that it's the #1 movie in America? I never knew! And it is actually as sequel to Tron 1982! They show it in 3 D as well now.
Image from bscreview.com
Tron: Legacy History and Story
All TRON movies and stories take place in a digital world where computer prograns- of any type- often take on behavior and characteristics of people. The world is filled with code that drives the actions of programs and defines all the rules and objects, like high-tech vehicles, landscapes and architecture where programs live and work up to, and sometimes beyond, their programming.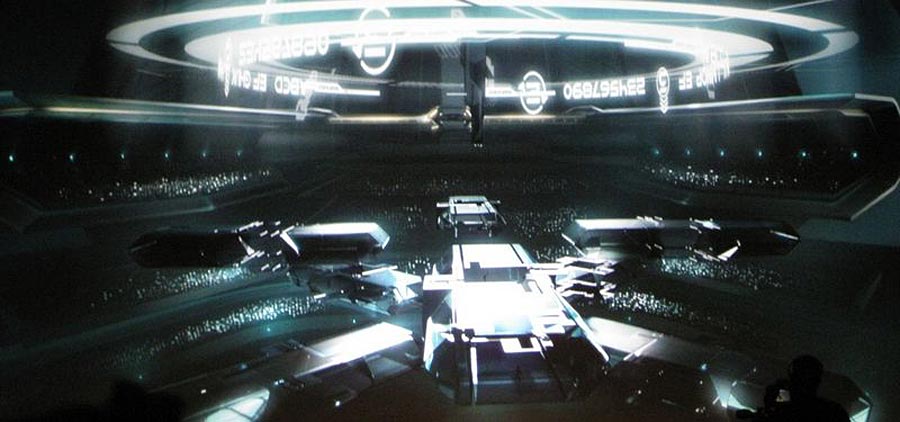 Image from filmofilia.com
There have veen two digital realms. The first was created within Encom's mainframe where, in 1982, Kevin Flynn found himself after being digitized by a laser when the Master Control Program sensed his intrusion. In this world, programs physically looked like their users, or those who created them. While programs had specific functions, like accounting or security, they had the freedom to do their jobs in their own way. The Master Control Program stifled this system and instead of doing their functions, programs were often sent to the Game Grid. After Flynn and his allies removed the tyranny and corruption of the Master Control Program, the system flourished.
Based on all he'd learned in the first digital world, Kevin Flynn built a second, improved realm he called the "TRON System" that was designed to develop and evolve far beyond the first. By perfecting digitization with a laser, and housing the new Grid on servers in the basement of his arcade, Flynn could enter and leave as often as he liked to foster and research his system. It was a brand new world capable of flourishing in unimaginable and astounding ways. And it did.
Image from http://screenrant.com/
With a wife, and them Sam, his son, Flynn found it harder and harder to make time for work and family- though he made it clear that he was onto something that would change the world. Then, one night in 1989, Flynn left for work and never came home. It was after he promised Sam that he'd take him to visit the Grid and see his amazing creation.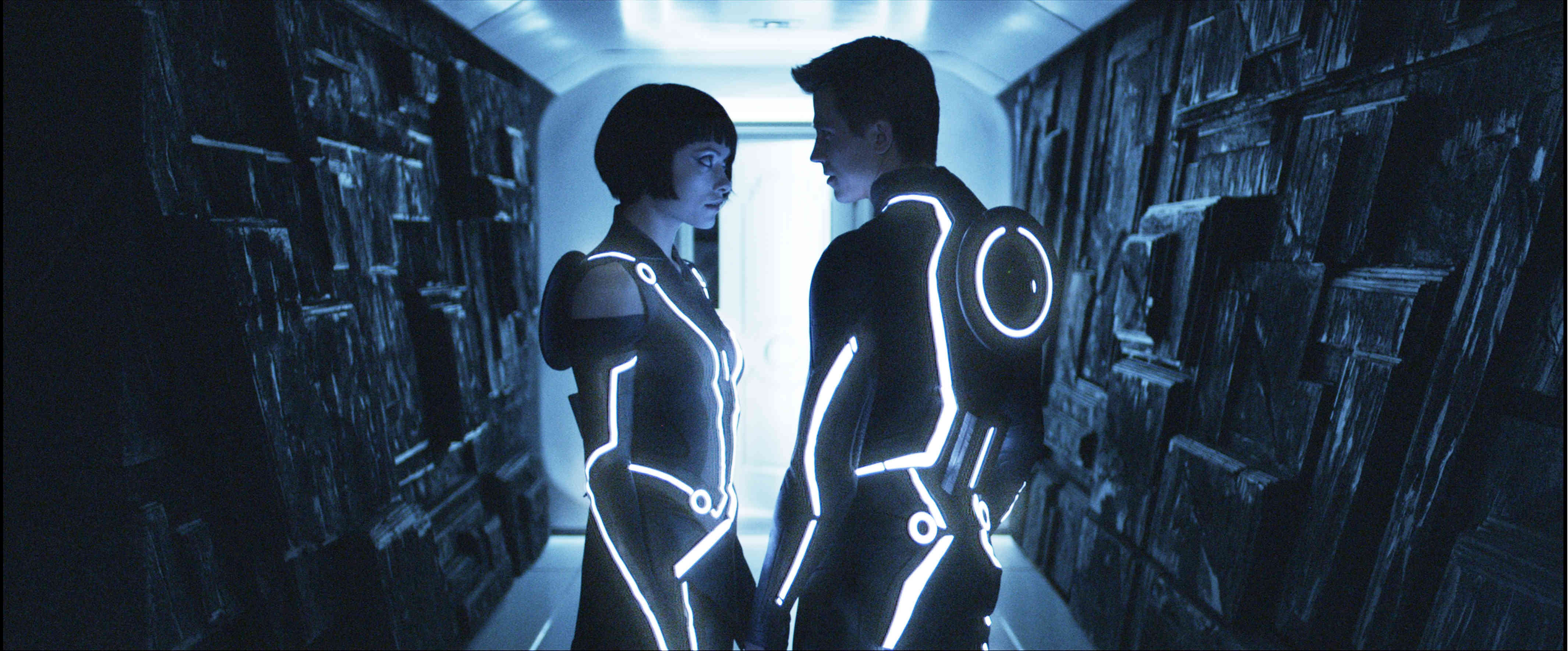 Image from aceshowbiz.com
While over two decades have passed in the real world, over 1000 years have passed in the TRON one. As one might expect, the passing of a so many cycles has allowed for innumerous events and historic moments. And now some of those stories will be told.
Image from tailgate365.com
Source from
Tron's Disney
website.
Cast
♥
Jeff Bridges as Kevin Flynn
Image from retroist.com
♥
Garrett Hedlund as Sam Flynn
Image from ugo.com
♥
Olivia Wilde as Quora
♥
Michael Sheen as Castor
♥
Bruce Boxleitner as Alan Bradley
♥
Beau Garrett as Key Siren (smokin' hot make up in the movie!)
Image from jbwebtv.com
Del Says...
This movie rocks!! It's the best movie of the year! Full of surprise, delightful technology ideas that I've never seen and awesome computer work! You might think it's a boring one, just like my mom, xD but you've got to see it! It'll change your lives, believe me. Oh and it's safe for underages to watch. It's Walt's Disney man! =)
I hope they make a sequel to this one, I'd love to see what happens next, and more of TRON! Please oh please Disney!
What I Love
♥
The cool motor ride! Boy it looks so modern and the-future type of vehicle. And it doesn't star up like the normal ride these days. Watch the movie to find out! Cool cool cool!
Image from geeky-gadgets.com
♥
The Game. In the Grid, they all compete against each other to survive by fighting with a disc on their backs and when they die, they don't splash blood all over the place. =)
Image from geektyrant.com
♥
The racing match where they'd destroy opponents by using their ride's light! Oh man this movie surprises me every moment in the cinema you know. How exactly? Watch it!
Image from hdwallpapers.in/
♥
The beautiful siren and sexy outfits! Oh and don't try to wear her make up on daylight. xD You can use this for your next halloween pretty make up look!
Image from fullhalloween.com
Image from heyuguys.co.uk
♥
How things work at The Grid. Everything looks so sleek, futuristic and even Kevin Flynn's home in Tron was soooo pretty, simple and elegant that I wish I have one like that too!
♥
The story itself. The story itself is so compelling and all the time the movie went I can't stop thinking what would be the end of it.
Rating
Totally
9/10
!!
Ticket Price
Couple seat: RM32, but it was worth it. Spacious, carpeted floor and no lights of the movie player.
Tron: Legacy Trailer
Shine on,
Del