Review: Delicious Deluxe Game by GameHouse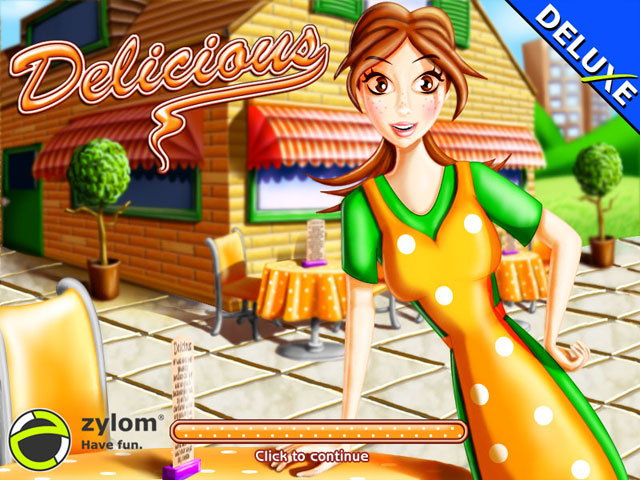 Hey all! I'll be doing a review on a game
Delicious Deluxe
by GameHouse. I'll give you tips, tricks, walkthrough and the storyline here. =) Hope you'd find it helpful.



Storyline


Emily's dreams have come true. She used her savings to buy her first restaurant.
If you have a customer-friendly approach and work hard, you will be able to open more. Perhaps you can even open one in the big city.

A very simple story line, so Emily's got enough money to have her own restaurant and I, the player will help her succeed till she opens more of her restaurants up to the big city.



Delicious Deluxe Walkthrough


You'll be playing restaurant by restaurant, sometimes you get to choose which restaurant you want to play first, but you need to finish all restaurants before moving to the next area. You'll have 5 days on each restaurant- like 5 rounds, 1 round means from day till the shop closes.



How to Play Delicious Deluxe?




♥

Wait customer place order.


♥

Prepare the order accordingly.


♥

Click counter to receive payment.

Easy right? You'll be serving cups of teas, delicious cappuccinos, cream cheese bagels, crispy Caesar Salads, Spanish Tomato soups, Spicy Pumpkin soups, chocolate cookies, Sweet Apple and Nut pies, Banana Shakes and Strawberry shakes (Strawberry Surprise).




You have limited items you can have on your tray per level, so pay attention on these while having so many customers- you don't want to leave anything behind when you're serving an angry one.



Bad Points





♥

You can't pre-make the food/ drinks before customer arrives in order to save time and gain their hearts, this game don't let you! Too bad huh.


♥

You can't undone your action/ clicked items/ places. If you've clicked it, you can't remove that action.


♥

There's no button to go back to the counter unless you click on the cash register, which is bad if you want to have combo actions, one of the customer is ordering something and the other wants to pay already.



Del Reviews


This game is okay, moderately challenging for me. The layout is simple but attractive, mode of play can improve a lot more (see the Bad Points above) and I love how they present new restaurants (a whole new area will emerge from the bottom on the map). It gets harder at the last two restaurants as I need to pay attention to giving out orders real fast and got annoyed for I can't go to the counter unless I click on the cash register or I click anywhere on the kitchen counter (sometimes).

My rate for this game is

6.5/10

. It needs more improvement I believe. Del's not really okay with this.



Delicious Deluxe Tips, Tricks and Cheats




♥

I found out the only way to go to the counter without clicking the cash register is by clicking the kitchen counter area or clicking the oven.


♥

Pay attention to the Older Lady and the Businesswoman, they give out the higest points if you make them really happy.


♥

Serve as fast as you can to have the customer displaying hearts (gives you additional points).


♥

Try to do combo actions (extra points for these according to number of combos).


♥

Always leave at least one table cleared away for customers (for each horizontal row of table).

I'm now going to start playing Delicious Deluxe 2. =) Will review it as soon as I finish playing it. =)









Shine on,




Del