Green Connection Visit and Sunday Gaya Street
Hey guys! Last Sunday I went out Gaya Street and Green Connection! Started off around 11am, strolled within the
Gaya Street
(Sunday Market in KK). Heat was there alright, super glad I had my sunblock on. =D

There were lots of things there! Miniature magnetic donuts, milkshakes, cakes, cupcakes, dumplings, various type of kuih raya in heart-shaped cases, claypot noodles, nasi lemak in trays, ice cream sticks, many more! The stall also sells cute little turtles! There were two of the stalls that sell these type of things.






Map to Gaya Street Location


*just go to Tong Hing in center KK and in the direction of the bank next to it.*

View Larger Map

We then head on to Green Connection. It's location is just opposite to the Red Crescent Malaysia's Sabah branch (yes, it's at the roundabout). I'm sure still many KK people don't know about this because I didn't till just recently stumbled upon it's website. xD




Glad it was open. xD
'




Green Connection showcases 500 native species and 100 engaging exhibits incorporating many aspects of nature and science

.




So we went in, RM15 per person and were given a laminated paper full of information on the species in that park. Well done! =)

First was the limestone cave. Inside were scorpions, crickets and spiders! They weren't let loose, no need to panic. All inside see-through window display. =D Two torches were laid out there so that we can see the exhibits. Very dark in there really.

Out of the cave, went to a garden full with wildlife with the plants, the rocks, the trees, and best of all, the aquariums on the walls!



♥

Outdoor Aquariums



Meet Labi-labi! They're called Softshell Turtle in english.




The fishes in the tanks...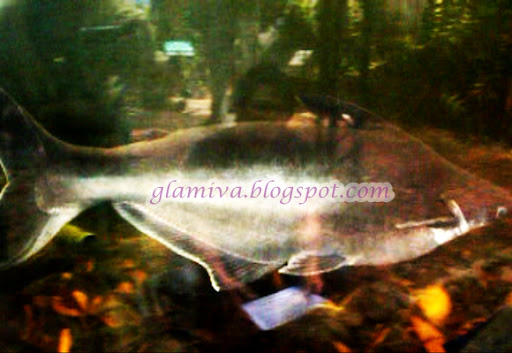 Fishes having lunch...on rocks?? Algaes I guess. =p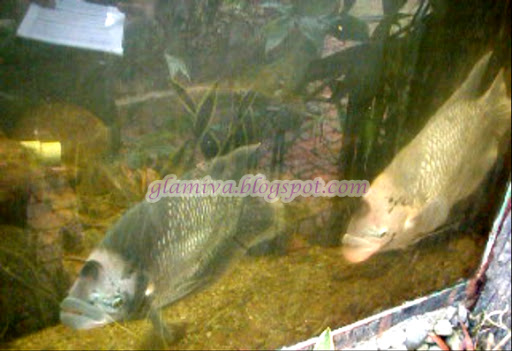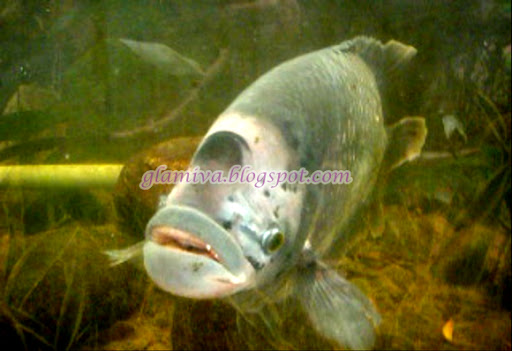 Yes, it was a real snake. A big one. I'm so proud of myself.






♥

Underwater pictures



It noticed my cam and started to swim towards it!! xD




Scared it might bite my hand, I quickly raised my cam above water. Phew.

Terus lari ba dia.






In another tank..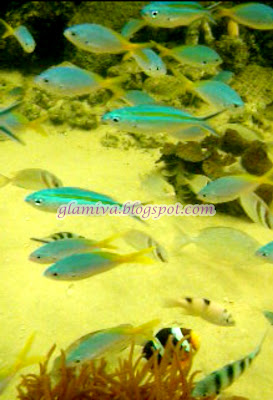 Pulled out my cam and I saw the stingray's behind at the further end! Guess it doesn't like attention..or sleeping? xD I didn't even notice I snapped a photo of it underwater at the picture above! xD






♥

Showroom Tank



Nope, these aren't underwater. Crazy la! xD Spotted shark first.




Mr Sea Turtle here was sooo good boy! It stayed put when people started taking pictures of the tank!




Suddenly Mr Stingray swam past my camera lens. Wow!



Not sure if both are stingrays...but seemed so. =D Had a bit fight. Just a bit.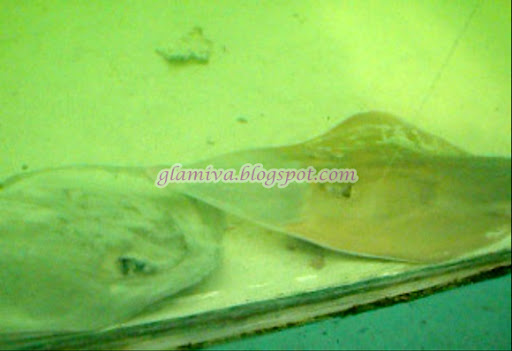 Ain't this creature the cutest thing ever??






♥

Outside Showroom Tank



Moray eels. Do you know that Slender giant moray, a type of Moray Eel can grow up to 4 metres long?




There were educational/test-brain type of rooms at the end of the journey too! It was fun! I could've spent the whole day if I could! It was worth the money and I had a great time! Though the park can use a bit of cleaning service..give it about a year and I'm sure it'll be the next big thing in Sabah!



Map to Green Connection Location


*Know Razz Ma Tazz? Go straight on towards the 4 junction to Likas/Damai and before that you'll see a sign of it to go to the left (pass the Wisma Wanita building)*


View Larger Map

Then we went to Tg. Aru Beach and filled our stomachs to the fullest before heading back home. Irritated on how 'clean' the beach was. Oh and it's under construction it seems! The stalls, the many2 stalls there is now on the road next to the garbage collection site. Guess we'll have a cleaner, more...more efficient drainage and flooring. Can't wait! =D









Shine on,




Del