End Between Maya Karin and Muhamaad Ali
There were rumours circulating that Maya Karin,31, was having problems in her marriage with beau, Steven David Shorthose (Muhamaad Ali), 40. Story is out now and it is true, they're in a rough patch and it seems like their marriage will end, sadly.


It seems like they want to get a divorce but can't for they haven't been informed on the status of their marriage application. Oh god.

They have already went to court for their first session 24th June 2010 and went for another one last 7th July 2010 at Mahkamah Rendah Syariah, Kuala Lumpur.

The Malaysian Insider portal stated that the couple might get punished xD for the late registry of their marriage. Boo-hoo, what a bummer. You don't want to be with somebody but you have to put up with him/her for another second.

Another officer of the court says that if their marriage isn't valid, they have to re-marry and will face legal actions on their carelessness of the late registry.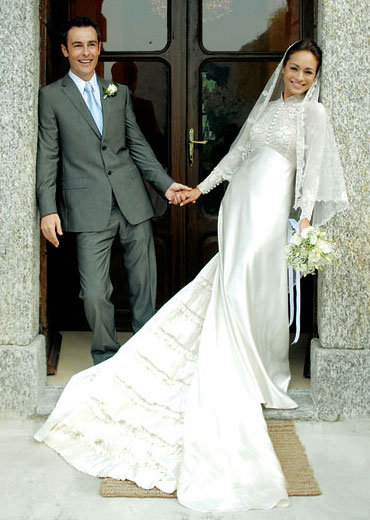 Oh lord...so sad....the wedding was so pretty and grand, now it's all going to be dumped. I wonder..is it true? Maya with somebody else? She seemed happy in the first pic.









Shine on,




Del