Katherine Heighl's New Baby, Naleigh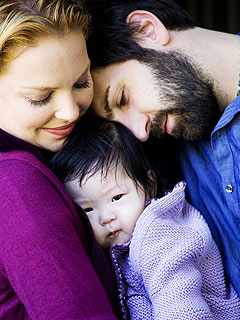 Naleigh, quite a catchy name ain't it? It's a
nickname
for Nancy Leigh combination between her moether's name (Nancy) and Heighl's sister (Margaret Leigh).
The baby is a special-needs girl from Korea and the baby is going to be 10 months at the end of this month. But, I wonder why she adopts, not having one?
Heigl's adoption plans were first reported by RadarOnline.
Heigl and husband Josh Kelley have wanted a baby for a long time, Heigl's rep said, and it took at least 6 months for the adoption process.

Heigl said on The Ellen DeGeneres Show in an episode to air Friday, announcing her impending adoption.
"She was actually born the day before me in November, which I thought was really serendipitous and just kind of like a sign. I realized just recently that I basically forfeited my birthday for the rest of my life."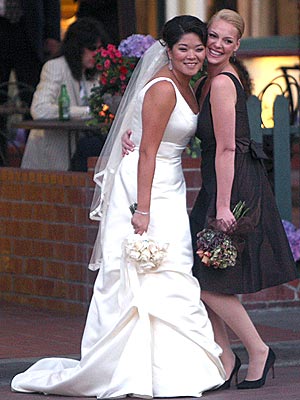 Katherine's own sister,
Meg Heighl
is also adopted from Korea! Well whadaya know..
Shine on,
Del