10 Best Family Dogs
Image from gotpetsonline.com
Golden Retriever is
on the top
! First on the chart for
Top Dog Breeds for Families
, Golden Retrievers are easy to train and make lovable, extremely intelligent pets that are gentle with children and friendly toward other pets. I never know that they have sweet eager-to-please personality makes them devoted to family. Awww.. Learn how to raise them, something like rules and
tips for owners in the house
on barking, playing and being obedient.
Image from http://www.picturesdepot.com/dogs/15204/beagle.html
Second comes Beagles, the number one dog topping the charts at Dog Breed Information Central. These adorable dogs are friendly and gentle, making them a good choice for a family environment.
Image from puppydogweb.com
At
GoPetsAmerica.com
, the number one dog listed as good with children is the Labrador Retriever! They're kind, outgoing, obedient, eager to please and non-aggressive towards people or animals. What's the difference between Labrador Retrievers and Golden Retrievers? Click
here
to get the answer and more answers on FAQs.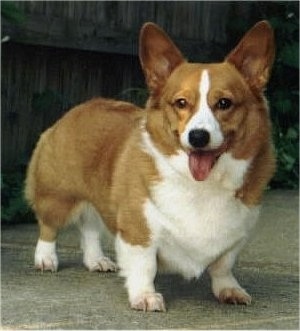 Image from www.dogbreedinfo.com/
Top Dog Breeds for Families at
PetPlace.com
is the Pembroke Welsh Corgi in the number two spot. These small dogs are smart, obedient, protective, active and make a devoted family dog. They can make good watch dogs because they don't trust strangers and did I mention that they are super cute? My god I never knew a dog so cute!! For more information, click right
here
!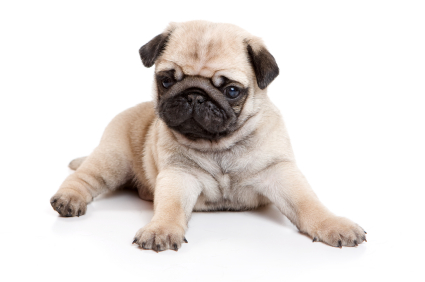 Image from www.i-love-pugs.com
At
Best Family Dogs
, the number three recommended dog is the
pug
. Pugs have a sense of humor (click
here
to view pictures of them!) and make
great playmates for kids
. These dogs are eager to please and offer their families a lot of love. Lots of em!
Image from www.breederretriever.com
Irish Setter! What a beautiful dog.
NorCal Irish Setter Rescue, Inc.
(California, US) is a non-profit organization dedicated to finding permanent homes, or "forever homes", for homeless or unwanted Irish Setters. Find them if you're looking for this cute dog! They look like Lassie don't they? Next in line is..~~
Image from wtf-is-with-my-life.com
Schnauzer
. Aren't they cute?
Image from blogs.seattleweekly.com/
Poodle
! Bear in mind they have several
sizes
- Standard (Grande) poodle, Medium (Moyen) poodle, Miniature (Dwarf, Nain) poodle and Toy poodle. Do you know that poodles are regarded as one of the most intelligent breeds of dog in
Wikipedia
?
Image from mka.com.my/
Jack Russell Terrier
, although they are playful with the kids, they are
stronger
and likes to explore and always up to their feet.
Image from greatdogsite.com/
Next on is Springer Spaniel,
one
of many spaniel breeds. They are
very affectionate
dogs and are outgoing and friendly.
Those are all the top
10 Best Family Dogs
! Gee I wish cats get attention like these. xD
Shine on,
Del