Paparazzi hurt Madonna??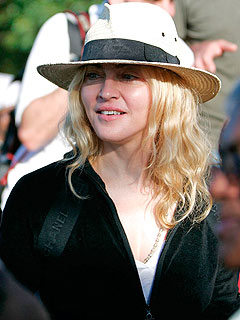 Geez, I know, the tittle is very..irritating to read?
Our superstar had been
thrown off a horse
she was riding due to a stupid photographer that jumped out of the bushes nearby. Don't they know any photographing etiquettes? Or manners??? Geez people~! You are so desperate aren't cha?! Lucky she only had some inor injuries and bruises. But sheez, that takes time to heal too.
The mother of 2 at the age of 50 was visiting friends on Eastern Long Island for the weekend.
"Further medical tests are to be conducted, and doctors will continue to observe Madonna- Liz Rosenberg added."
Poor Madonna, it
wasn't her first time had an accident
on a horse.
Shine on,
Del