Cassie Shaved Her Head??!!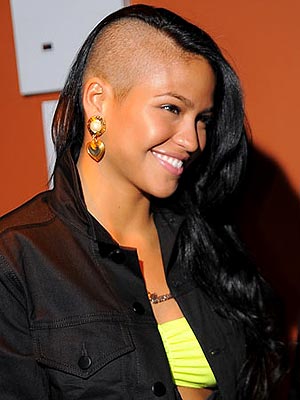 Girl, what were you thinking??? You shaved your head
because you felt like it
??
"The singer posted a shot of herself with a half-shaved head on her Twitter feed yesterday with the notes, "Something that will shock your mother, but make her call you a ROCK STAR….yeah I did it.
She said in
Twitter
, "They ask why?? Lol... B/C I WOKE UP AND FELT LIKE IT!!! YEEEAHHH!!! LOL :) Have a great weekend!xx"
drewreports
confirms this as they were at Promenade in New York City, NY and saw her in that freaking state.
I must say this, Cassie dear, I prefer you with your hair on.
Shine on,
Del